Main content starts here, tab to start navigating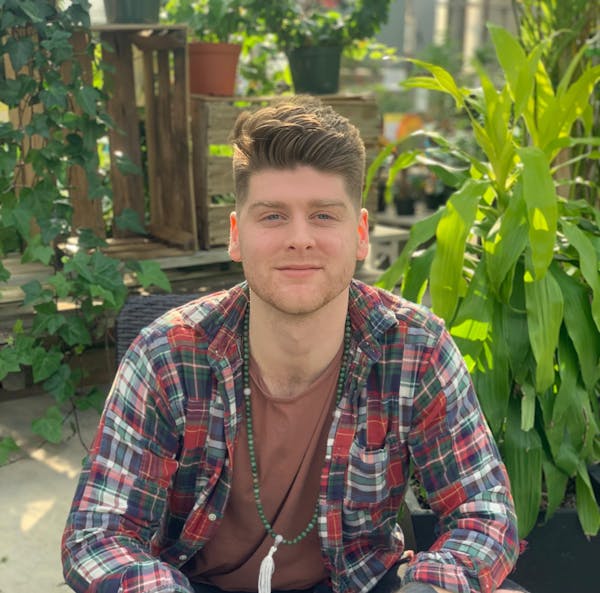 Jordan T.
Assistant General Manager
"I came to the Cafe at a time in my life when I was searching for a spiritual community. I had read 'Sacred Commerce' and felt inspired at the possibility of awakening through conscious business. After sharing my feelings with my brother, he encouraged me to apply. Fast forward 2 years and I get to serve as the Assistant General Manager at my favorite business in the world, with some of the best people I've ever known. I have learned a lot from the cafe over the last few years, but the most profound impact that I've seen in my life is that I am now able to communicate how I am feeling in real time and be clear, honest, and open. I am passionate about music, connection, and serving the world from a place of love. I play in a few bands around town, and am working on my degree in social work. The goals I have for my life in the next few years are: finish my degree and start working with men in the field of social work/counseling, make beautiful music, and buy a home to share with my wonderful wife, Natalie. I'm grateful for the opportunity to work somewhere that has integrity, love, and connection as its core values. I'm grateful for my family and friends, who support and encourage me through my journey. I'm grateful for a beautiful and loving wife who shares my passion for people, and I'm grateful for my 3 dogs; Nika, Atlas, and Juno"